| | | |
| --- | --- | --- |
| | | |

A significant cooperation between BGP and TULLOW in Jamaica
---
BGP Marine is pleased to announce that the company has signed a contract with Tullow Jamaica Limited for a 2D survey offshore Jamaica. BGP Challenger will be responsible for this 2,787 kilometers survey area. This is the first time for BGP to enter Jamaica exclusive area.
To ensure the safety and high efficiency of the project, Minister of Energy and his delegation, accompanying with personnel from of Tullow Company, visited and inspected BGP Challenger on 12nd January.BGP Challenger's captain and party chief introduced the conditions and operation of the seismic vessel.
"This is a major deal for Jamaica's oil and gas exploration" asserted Phillip Pauwell, minister of science, technology, energy and mining, during a tour of the vessel. That's the reason to explain why the project is significant.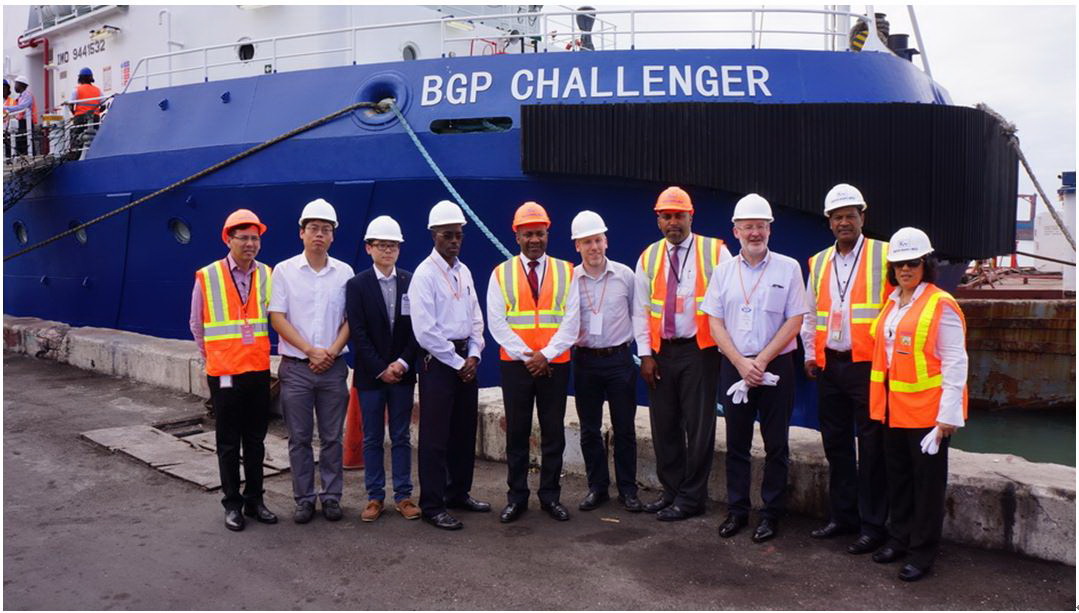 About BGP Marine Business
BGP has the capability to provide the Design, Acquisition, Processing and Interpretation integrated solutions to our client, including 2D/3D/4D marine streamer, OBN, undershooting, Marine Gravimetric and Magnetometric Services. Our vessels have carried out projects in USGOM, West Africa, South America, Red Sea, Persian Gulf, Arabian Sea, North Sea, Ireland, Bay of Bengal, Southeast Asia, Mediterranean Sea and East Africa. BGP seismic fleet has accumulated rich experiences in complex and challenging environment such as security risk, heavy fishing activities, shallow waters, rough sea state and congested oil-field area.
2016-01-22 17:18