| | | |
| --- | --- | --- |
| | | |

The World's First Large-scale 9C-3D Seismic Survey was Concluded Successfully
---
A large-scale 9C-3D seismic survey conducted by BGP in Qaidam Basin of western China was successfully concluded in August, which marks a new milestone in the history of multicomponent seismic exploration.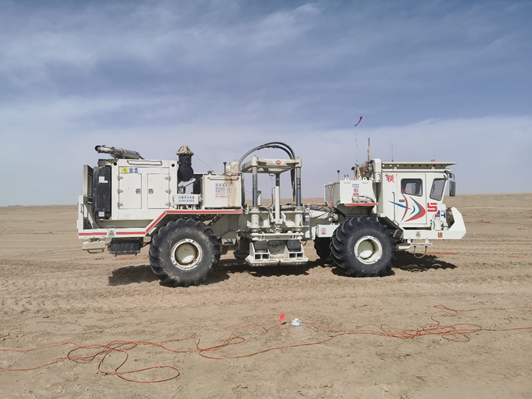 Shear wave seismic plays a key role to address the issue of poor imaging and low resolution for complex reservoirs. However, due to the limitations in PS converted data, BGP has focused extensive efforts in recent years on the R&D of shear wave source vector seismic technology as a potential remedy to the shortcomings of PS converted-wave seismic.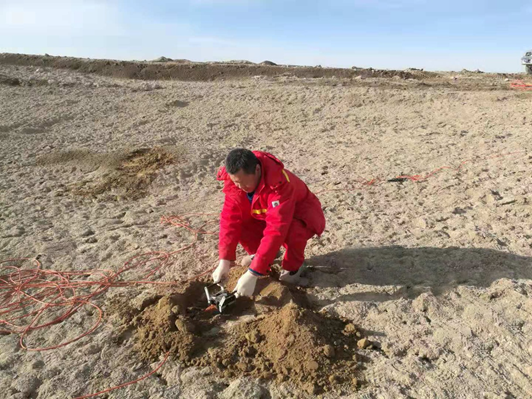 The 9C multi-wave 3D seismic exploration ushered in a new era of multi-wave source vector seismic exploration. BGP has made a substantial breakthrough in the past 30 years. The resolution of the new s-wave seismic data acquired is almost twice as the previous p-wave seismic that reveals great potential for the fine delineation of low-amplitude structures in multi-dimensional ways and locking down favorable gas trap as well as oil & gas well deployment.
BGP, a worldwide leading geophysical solution provider, offers a comprehensive range of leading-edge geophysical products and quality services to the oil and gas industry, with operating footprints scattering over 70 countries and regions, while boasting a customer base in excess of 300 oil & gas companies. BGP has been operating and maintaining a chain of coherent businesses encompassing a wide spectrum of specialized services in onshore/TZ/offshore seismic data acquisition, data processing and interpretation; reservoir geophysics; GME; borehole seismic, micro-seismic, multi-client surveys, unconventional seismic; software R&D; equipment manufacturing; IT services, etc.
2020-10-27 16:06