| | | |
| --- | --- | --- |
| | | |

BGP Tanzania Has Achieved a New Production Record
---
A remarkable daily acquisition record of 1,114 SP's using explosive seismic source points was achieved on September 28th, 2021 by BGP crew 8631 currently recording the onshore RUVU 3D seismic project in Tanzania. It is also the highest daily recording production of all BGP overseas projects using explosive-seismic source points over the past 30 years.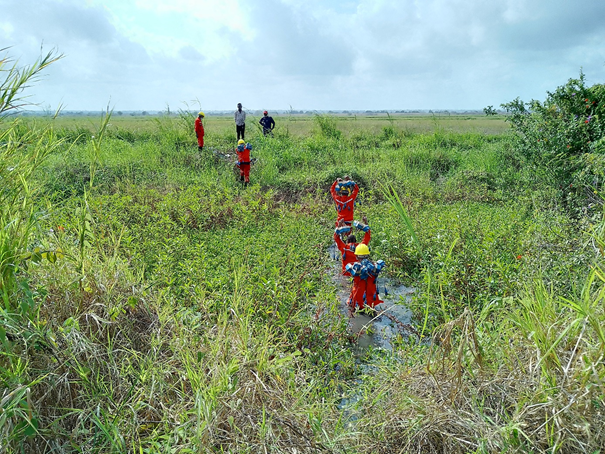 BGP Tanzania has been contracted by Dodsal Hydrocarbons Tanzania for the 3D Seismic Survey in the Ruvu Block in Tanzania. The RUVU project is the first large-scale onshore 3D seismic project in Tanzania, which also combines a wireless nodal recording system with Compressive Sensing survey technology. This is the first time this technology has been used in Tanzania.
Notwithstanding the adverse environmental conditions, including densely populated working areas with complicated community affairs, and mobilizing people and equipment during the COVID-19 Pandemic, BGP Crew 8631 managed the highest level of operational excellence and productivity ever in Tanzania with a well-organized seismic operation and excellent HSSE & QC performance.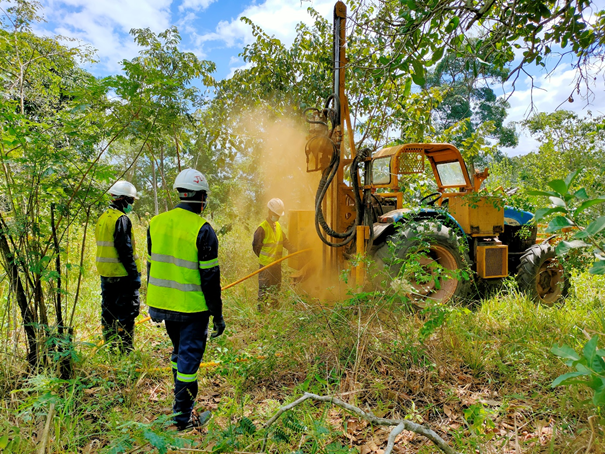 The Ruvu Block is one of the highest potential oil and gas Blocks in Tanzania, The BGP Crew adopted nighttime-shooting methods to minimize the noise interference from the populated community, national highway, and factories to achieve the best qualified data. The acquired data is of a very high quality and very impressive.
This achievement shows the great commitment, effort, support and teamwork of both Dodsal and BGP Tanzania and Crew 8631 will definitely fulfill its obligations to its client.
BGP would like to thank the local Tanzanian government authorities, the Petroleum Upstream Regulatory Authority (PURA) and the Tanzania Petroleum Development Corporation (TPDC) for being a part of the project and their support especially in overcoming the local issues.
---
BGP, a worldwide leading geophysical solution provider, offers a comprehensive range of leading-edge geophysical products and quality services to the oil and gas industry, with operating footprints scattering over 70 countries and regions, while boasting a customer base in excess of 300 oil & gas companies. BGP has been operating and maintaining a chain of coherent businesses encompassing a wide spectrum of specialized services in onshore/TZ/offshore seismic data acquisition, data processing and interpretation, reservoir geophysics, GME, borehole seismic, micro-seismic, multi-client surveys, unconventional seismic, software R&D, equipment manufacturing, etc.
2021-11-04 16:33