The Field Internship Base for Kuwait University and its AAPG Association was established in BGP Kuwait
On March 16th 2023, the opening ceremony of the Kuwait University Field Internship Base was held in BGP Kuwait. The field internship base was jointly established with support and participations of Kuwait University, AAPG of Kuwait University, Kuwait Oil Company (KOC) and BGP.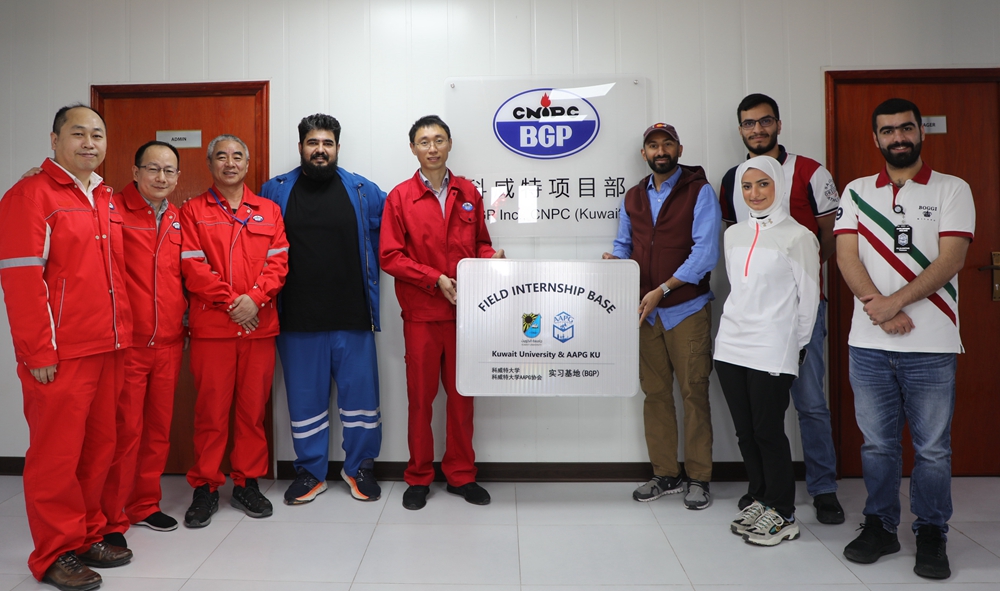 BGP has always adhered to the concept of mutually beneficial cooperation, sharing the results of its development of the enterprise with local communities, schools and employees. BGP is committed to the social development of Kuwait and its economic construction and has received and provided training for more than 300 new employees of oil companies and students from 5 universities and senior schools in recent years.

---
About BGP
BGP, a worldwide leading geophysical solution provider, offers a comprehensive range of leading-edge geophysical products and quality services to the oil and gas industry, with operating footprints scattering over 70 countries and regions, while boasting a customer base in excess of 300 oil & gas companies. BGP has been operating and maintaining a chain of coherent businesses encompassing a wide spectrum of specialized services in onshore/TZ/offshore seismic data acquisition, data processing and interpretation, reservoir geophysics, GME, borehole seismic, micro-seismic, multi-client surveys, unconventional seismic, software R&D, equipment manufacturing, etc.