| | | |
| --- | --- | --- |
| | | |

BGP further expand the scope of the world's largest combined 3D onshore and offshore seismic survey in Abu Dhabi
---
The Abu Dhabi National Oil Company (ADNOC) has awarded contracts to BGP for the world's largest 3D Transition Zone seismic survey worth up to $519 million. This demonstrates their confidence and trust in BGP's offshore & onshore operations as proven in the execution of their previous contract awarded to BGP in 2018.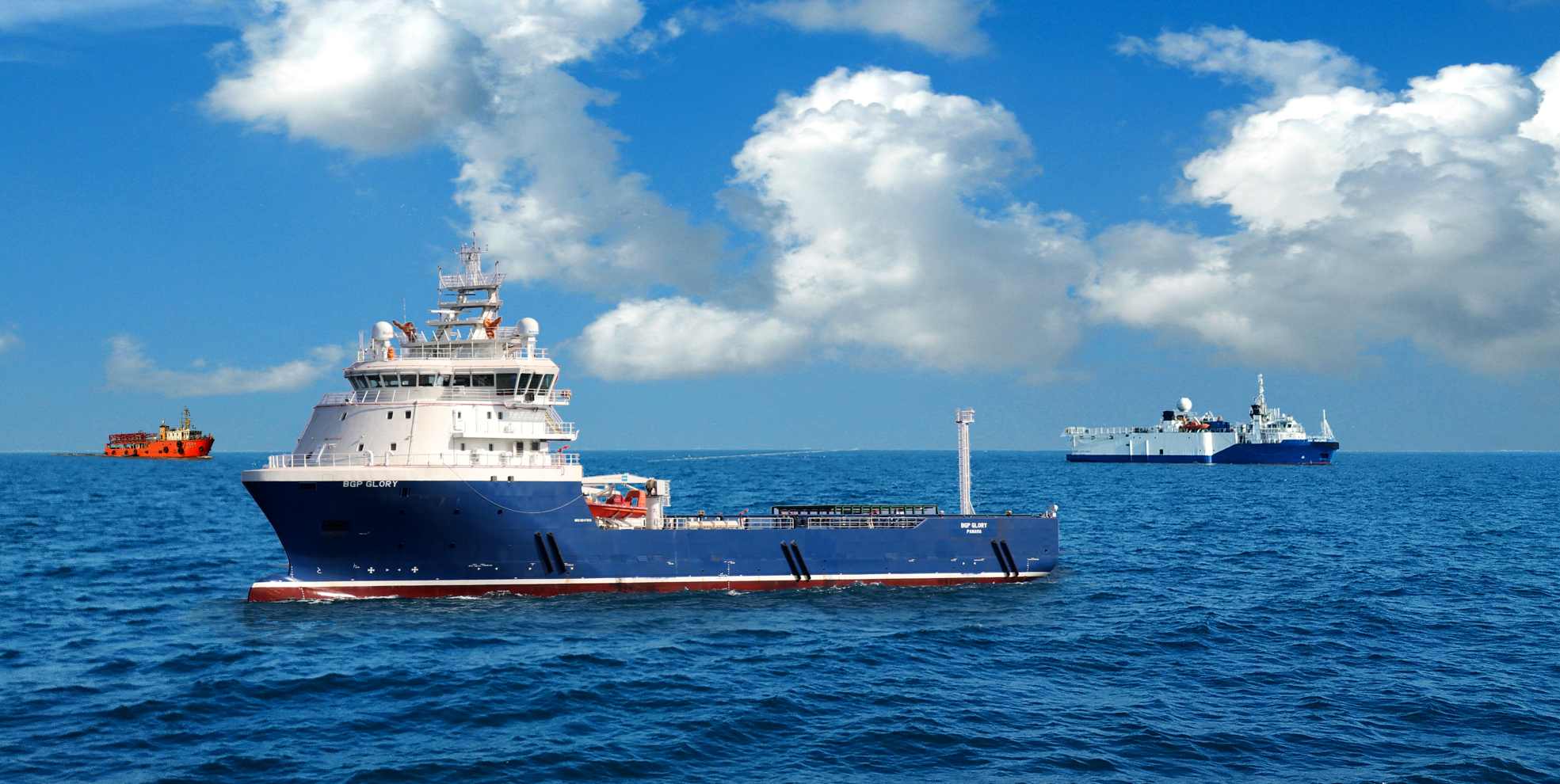 The seismic acquisition will capture high-resolution 3D images of the complex subsurface structure at ultra-deep locations and help to pinpoint potential hydrocarbon reservoirs by deploying industry-leading technologies to provide high-density survey data. The survey terrains are complex which comprise of coastal areas, islands, and shallow water and will be extremely challenging to operate. BGP Offshore, as a division of BGP, has successfully conducted operations in such varied and challenging geographical environments. The rich experience BGP Offshore gained in the successful execution of these surveys will be employed to mobilize for and deliver this TZ survey successfully.

About BGP
BGP, a worldwide leading geophysical solution provider, offers a comprehensive range of leading-edge geophysical products and quality services to the oil and gas industry, with operating footprints scattering over 70 countries and regions, while boasting a customer base in excess of 300 oil & gas companies. BGP has been operating and maintaining a chain of coherent businesses encompassing a wide spectrum of specialized services in onshore/TZ/offshore seismic data acquisition, data processing and interpretation; reservoir geophysics; GME; borehole seismic, micro-seismic, multi-client surveys, unconventional seismic; software R&D; equipment manufacturing; IT services, etc.
2020-12-18 17:37