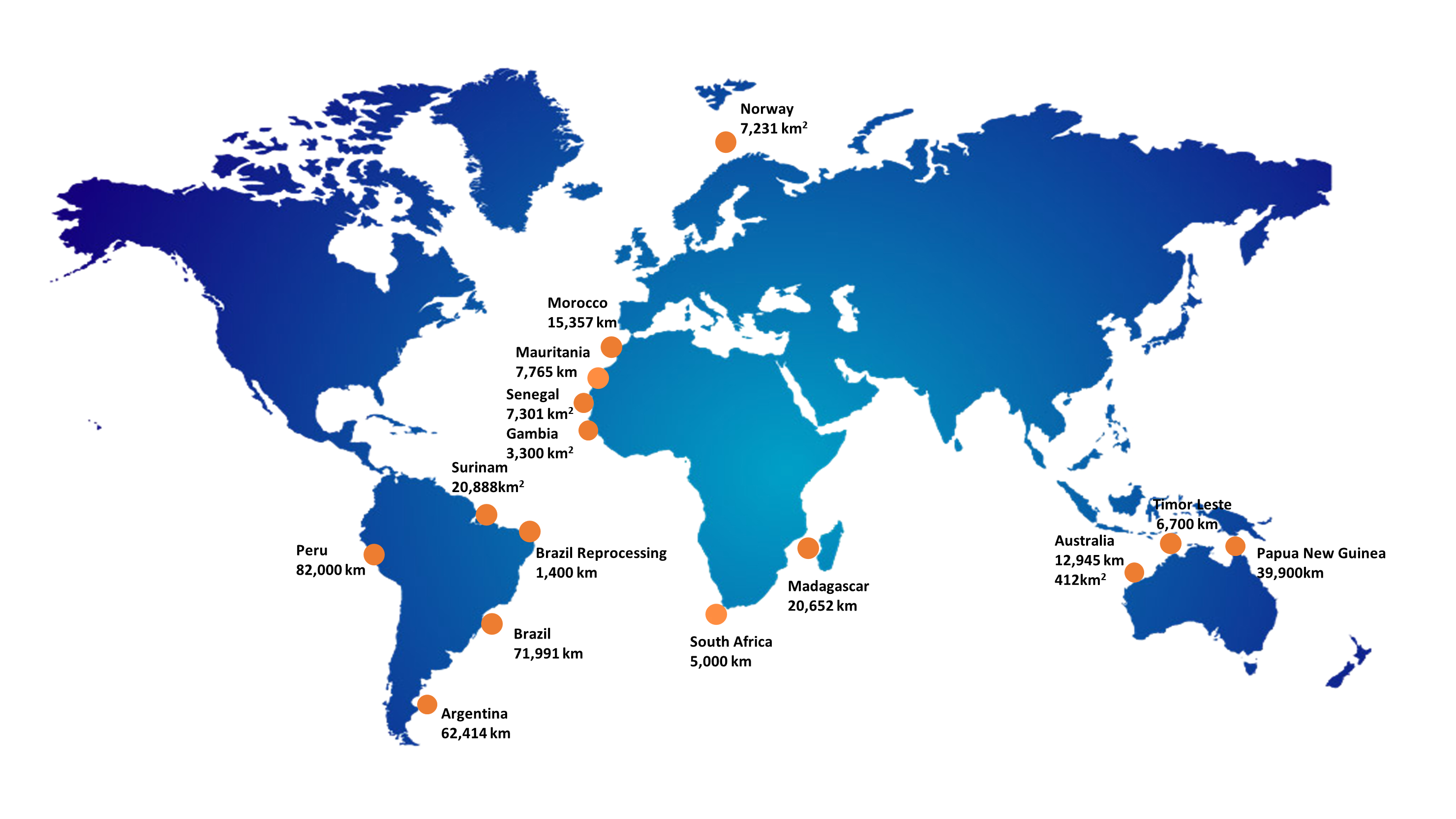 Investment in Multi-Client data furnishes our clients with new opportunities in frontier, emerging and mature basins worldwide.
BGP Offshore utilizes state of the art technology and equipment on its Multi-Client projects ensuring highest quality multi-client geophysical and geological data & services available to be provided to the energy industry. Our many customers include host governments, NOCs, Super-Majors & Major Oil Companies.
BGP Offshore offers fully integrated Multi-Client services which allow our pre-commit clients to be involved in survey design, acquisition, processing and interpretation. For host governments we can support marketing and preparation for license rounds.
BGP extensive multi-client library includes seismic, magnetic, gravity and interpretation products Approximately 45,530sq.km 3D data and over 326,124km 2D data in Europe, South America, Africa, Oceania and Middle East.
BGP has three Multi-Client seismic data rooms which could provide access for companies to view data examples.
Data room locations:
China:
5th Floor, CNPC Tower,
No.83, Second Avenue,
TEDA, Tianjin, 300457, China
USA:
10630 Haddington Drive,
Houston, Texas 77043, USA
UK:
Ground Floor, Reigate Place,
43 London Road, Reigate,
Surrey RH2 9PW, UK
Data viewing will be subject to pre-qualification criteria and a confidentiality agreement.
Contact us:
E-mail: multiclient@bgp.com.cn
Tel: +86 22 6622 5097