| | | |
| --- | --- | --- |
| | | |

New Generation OBN – GPR production line was launched in China
---
On 21st May, 2021, a new generation OBN – GPR production line was launched by Sercel-Junfeng, a joined company of BGP and Sercel, in China, where 18,000 GPR units will be manufactured in the first phase. The launch ceremony was held online both in China and France.

Mr. Gou Liang, MD of BGP, said: "The launch of GPR production line is a significant decision to grasp the development trend of offshore oil and gas exploration technology. GPR will usher in a new era of high-precision imaging and accelerate the technical revolution for offshore oil and gas exploration. GPR will also provide advanced technical support for clean energy prospecting and CCS, and assist global energy transition of green and low carbon. This will be the cooperation paragon in high-end oil and gas exploration field between China and France."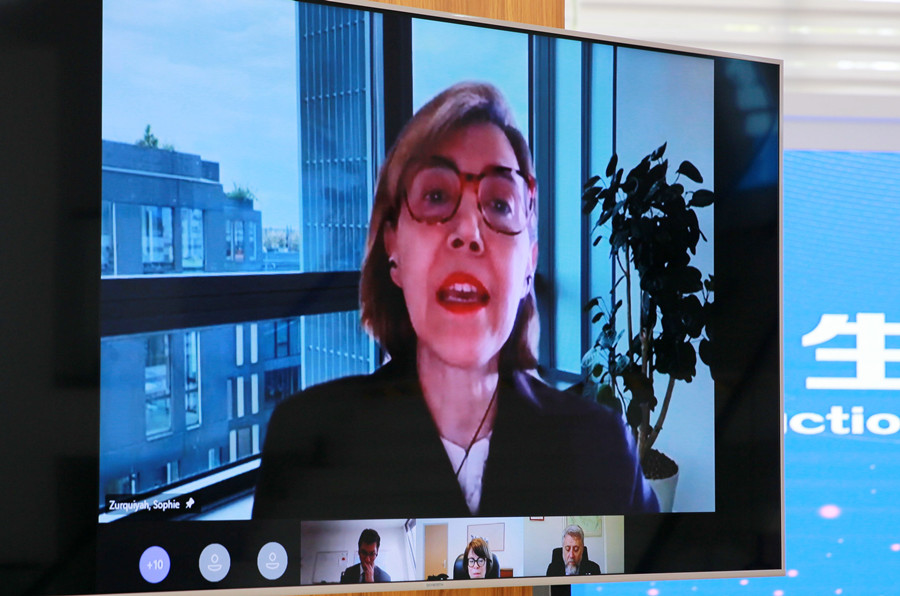 Ms. Sophie, CGG CEO, said: "This innovative cooperation will consolidate the industry position of BGP and CGG as frontier geophysical technology and services companies, and successfully lead the future of the geophysical industry. We are looking forward to closer cooperation in the future."
GPR, a new generation ocean bottom node (OBN), jointly researched and developed by BGP and Sercel, which was launched at SEG 2019. With the unrivalled digital fidelity and ultra-quiet performance of the MEMS, GPR offers significant advantages for OBN seismic acquisition. The data recorded by GPR is superior to data collected by conventional sensors, delivering the highest-quality seismic signals for precision depth imaging and reservoir characterization.
2021-06-02 18:08