| | | |
| --- | --- | --- |
| | | |

BGP Crew Successfully Completes Dupitila Seismic Project for SGFL in Bangladesh with Advanced Nodal Acquisition Technology
---
On 8th March 2023, BGP Crew 8632B, which provides services for SGFL in Bangladesh, has successfully completed the Dupitila acquisition project by utilizing the most advanced Quantum node technology in the Bangladesh oil and gas industry. This is the second achievement for BGP since signing the contract with SGFL in June last year.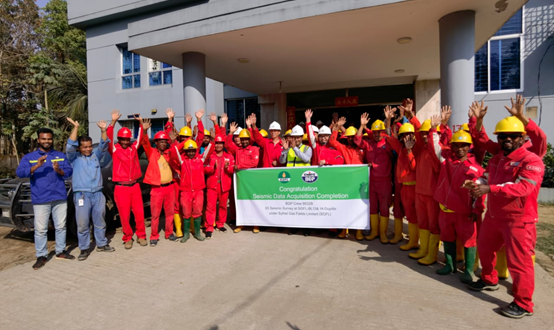 The crew overcame multiple challenges such as complex terrain, including hills, farmlands and low mountains with complex weather conditions, and complex community relationships. The production efficiency with high quality data has significantly improved compared to the conventional cable recording operations, surpassing the requirements of the customer, leading to a win-win situation for both parties.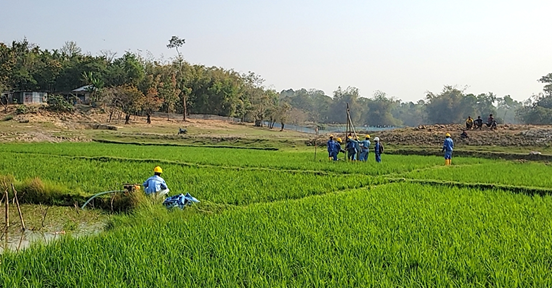 To provide higher quality service to the customer, BGP ensures the quality of the project from the beginning, conducted meticulous pre-planned scouting and continuously optimizing the experimental plan with the customer. To address the complex geological structure of the Dupitila project, BGP adopted precise design and multiple measures to enhance the quality of the data, which pioneered a solution for the complex geological structures in Bangladesh. The project operation and technical level of BGP received high praise from the customer, laying a solid foundation for future cooperation.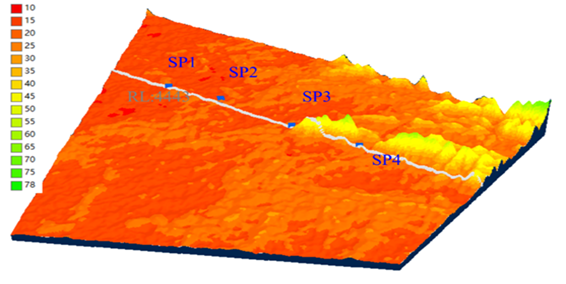 The success of the Dupitila project has demonstrated the powerful combination of advanced technology and professional project management in overcoming complex challenges. The project provides crucial data support for relevant research and serves as a valuable reference for future projects in the country's energy industry.
---
About BGP
BGP, a worldwide leading geophysical solution provider, offers a comprehensive range of leading-edge geophysical products and quality services to the oil and gas industry, with operating footprints scattering over 70 countries and regions, while boasting a customer base in excess of 300 oil & gas companies. BGP has been operating and maintaining a chain of coherent businesses encompassing a wide spectrum of specialized services in onshore/TZ/offshore seismic data acquisition, data processing and interpretation, reservoir geophysics, GME, borehole seismic, micro-seismic, multi-client surveys, unconventional seismic, software R&D, equipment manufacturing, etc.
2023-03-30 10:54